Time for a tutorial! Add some Harajuku touch to your style easily with these Harajuku Temporary Tattoos that were included in the March 2017 Kawaii Box! Choose your favorites and add some kawaii flair to your everyday style!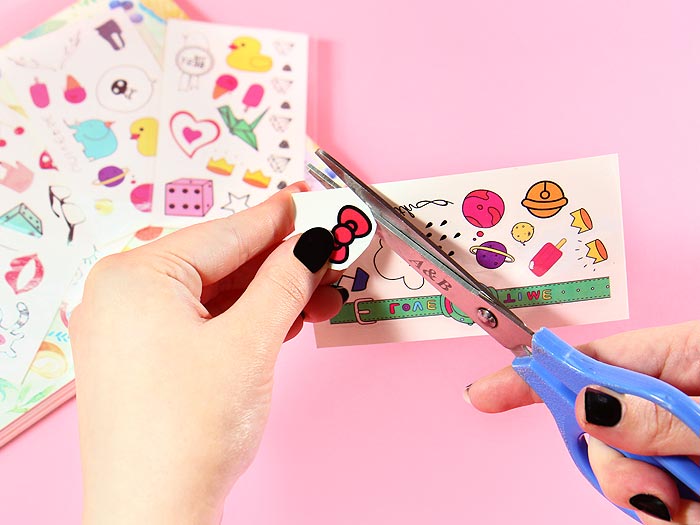 ▲ The tattoo set includes various lovely patterns. Cut your favorite one from the sheet.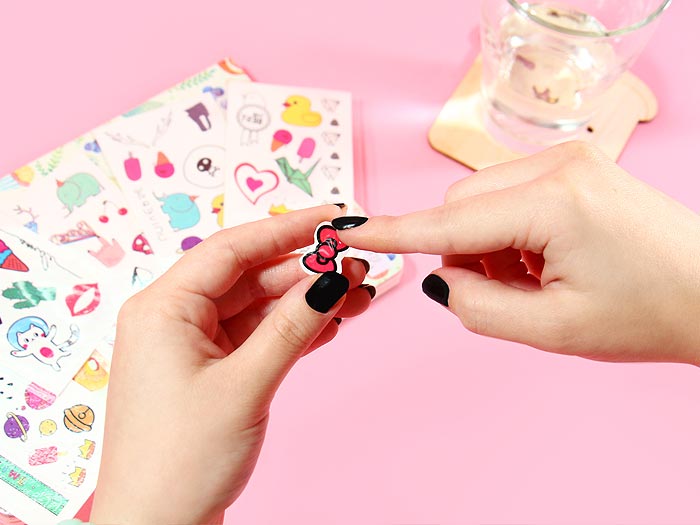 ▲ Remove the thin plastic film from the top side of the tattoo.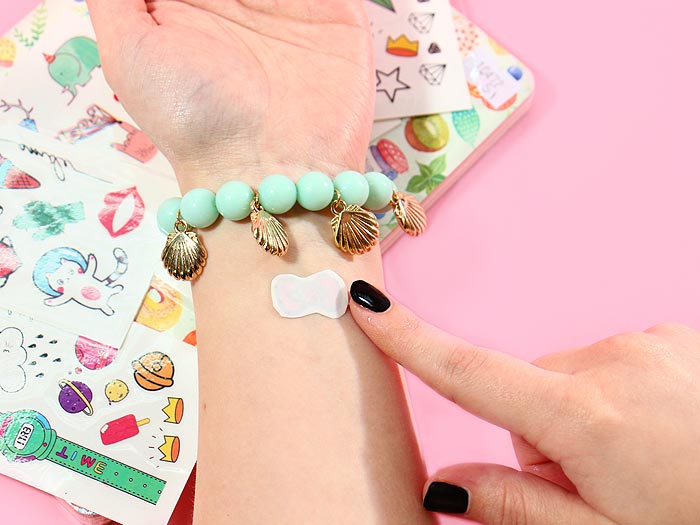 ▲ Place the tattoo upside down on the desired part of your body so that the colored side is facing your skin. Wet the tattoo with the help of a tissue or sponge. Press the wet object against the tattoo for approximately 30 seconds. The tattoo should be ready once the white background paper of the tattoo seems to have weakened. Before completely taking off the background, check if the pattern has stuck to your skin. If not, continue to wet the tattoo until the picture appears on your skin.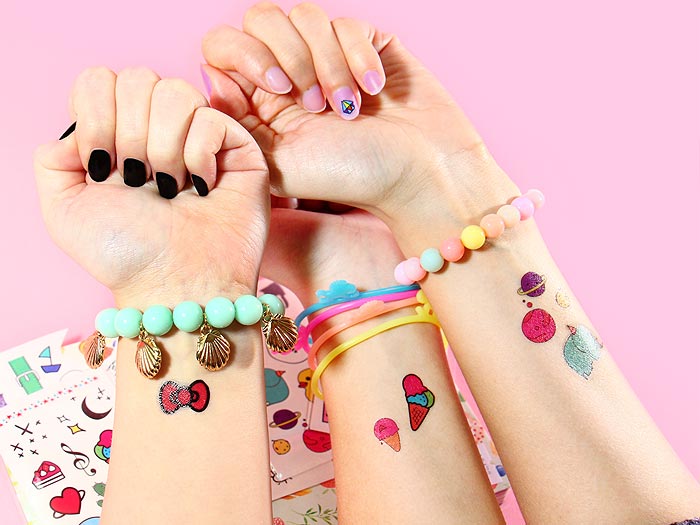 ▲ The more the merrier! Have a tattoo party with your friends and try out all the nice patterns! So easy and kawaii!
Kawaii Box spreads happiness and love for kawaii culture directly from Japan to your door! Each monthly mystery box is filled with kawaii things ranging kawaii stationery, cute squishies, kawaii plushies & more! Kawaii-fy your life with a monthly kawaii care package!