The first Kawaii Box for 2018 included these super kawaii items! Our new favorite dog Shibanban, our old favorite Sumikko Gurashi and the always cute and cheerful Kanahei characters!
Here is a full list of items included in the January Kawaii Box: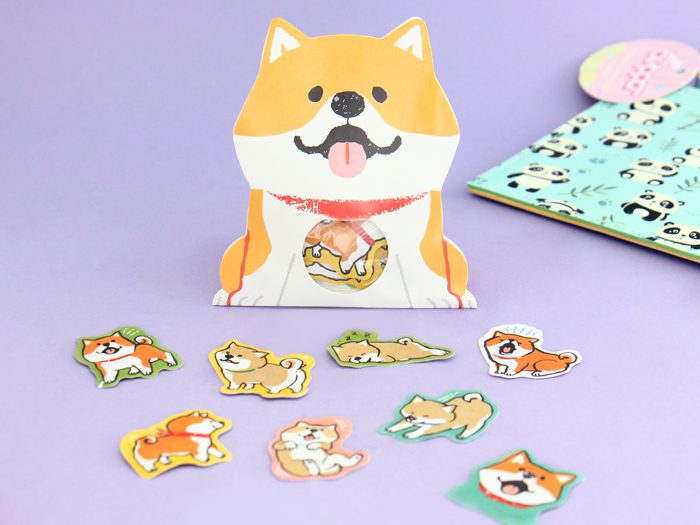 ▲ Shibanban Sticker Pack includes 10 different designs and 30 stickers. They are perfect for decorating your calendar, laptop, phone, scrapbook, diary or cards!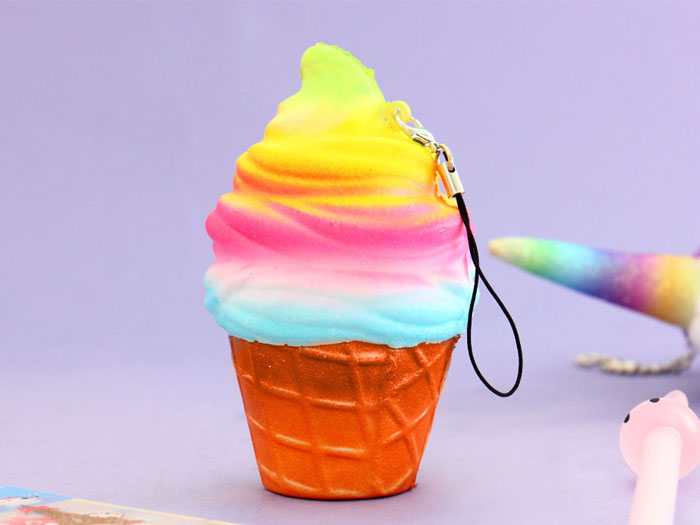 ▲ Rainbow Ice Cream Cone Squishy almost looks like a real one! The ice cream has lots of ice cream which has all the colors of the rainbow!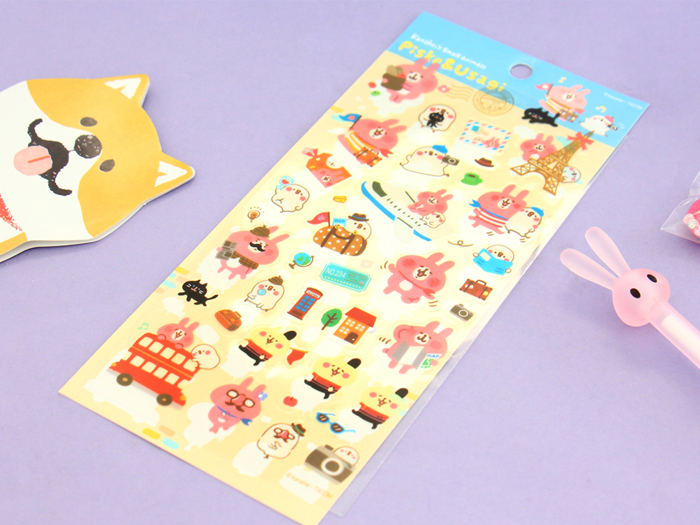 ▲ Kanahei is a popular Japanese illustrator of digital stickers, and her character stickers are very popular in LINE app. Now her cute animal creatures can kawaii-fy your day in this cute Kanahei Sticker Sheet!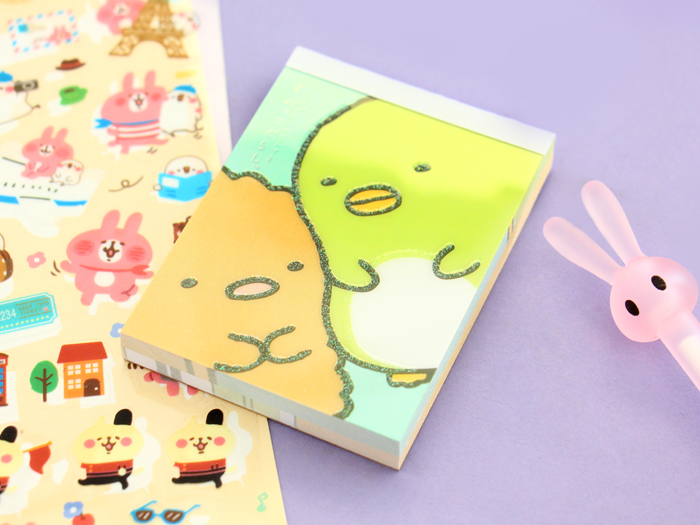 ▲ This lovely Sumikko Gurashi Mini Notepad features adorable Sumikko Gurashi characters in cute colors. The sheets have two different super kawaii illustrations of the characters. Use the notebook for notes, doodles and jotting down memories!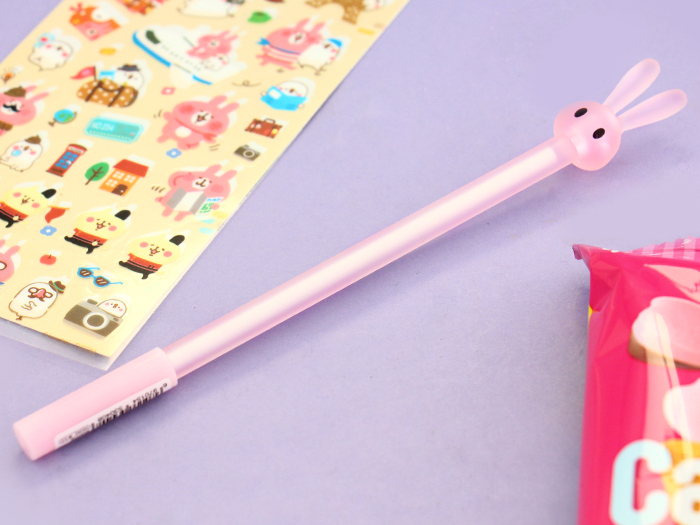 ▲ Writing is fun when you have a bunny friend to help you! This Kawaii Bunny Ears Pen has cute bunny ears and big button eyes.
▲ Caplico is usually offered in an ice cream cone shape but now Glico has turned the amazing snack into small chocolates! These Caplico Strawberry Chocolate Hearts are so yummy and cute!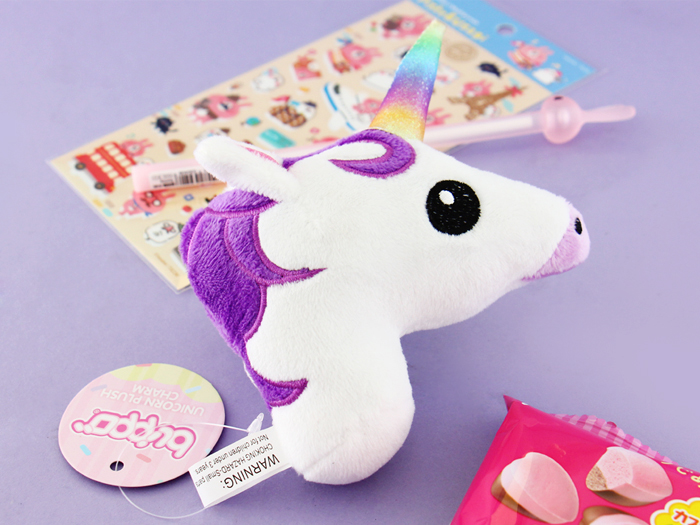 ▲ Unicorns bring magic to the world! This time in a form of an adorable and soft Blippo Unicorn Plush Charm!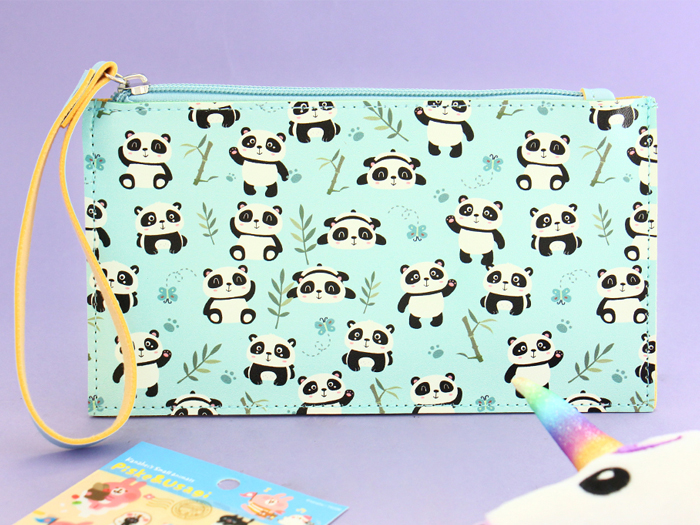 ▲ This cute Blippo Forest Animals Purse can be used as a pencil case, a wallet or just a pouch where you can store your small items on-the-go.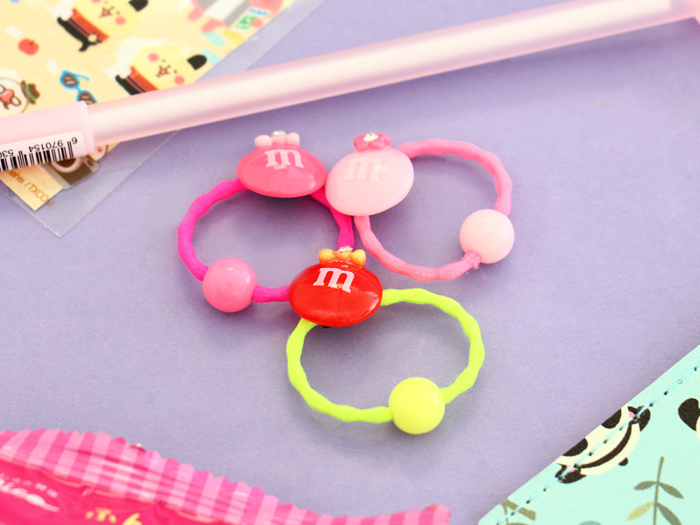 ▲ Thiese adorable colorful Blippo M&M Hair Bands are so cute and will make your whole outfit super kawaii!
Which is your favorite item? Tell us by leaving us a comment on Facebook or Instagram. We'd love to hear your feedback! ❤
Kawaii Box spreads the love of cute things and kawaii culture directly from Japan to your door! Kawaii-fy your life with exclusive items like kawaii squishies, Japanese candy, and cute kawaii plushies. Every box is a surprise!