The October's Japanese subscription box included cute kawaii gifts to lift your mood before the looming winter. Sumikko Gurashi from San-X as well as Gudetama and other Sanrio characters will surely lift up your spirits!
Here is a full list of items included in the October Kawaii Box:
▲ The lovely Sumikko Gurashi characters are the newest addition to the San-X family. Their name means literally "living in a corner" and they reflect the nature of Japanese people who may be a bit shy sometimes.
▲ These soft and stretchy Sanrio ballerina socks feature different Sanrio characters. Which one did you receive?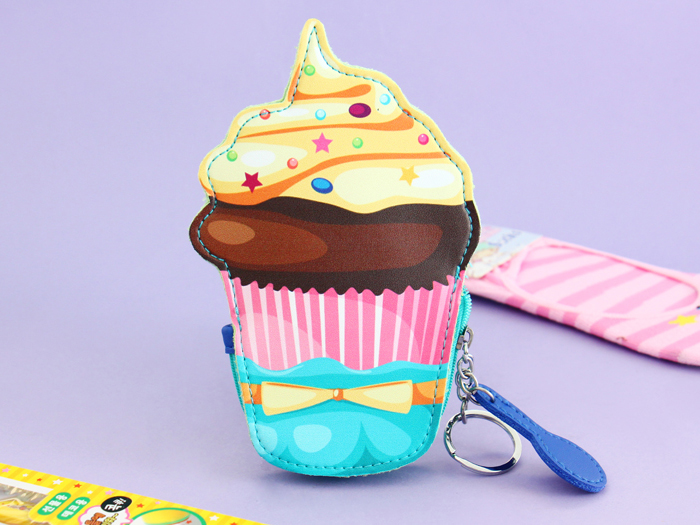 ▲ This Sweet Dessert Purse is for every sweet tooth out there! It looks so yummy and makes any outfit look sweeter!  It can hold all your coins and small valuables safe! There is even small spoon hanging on the zipper for decoration. Yummy!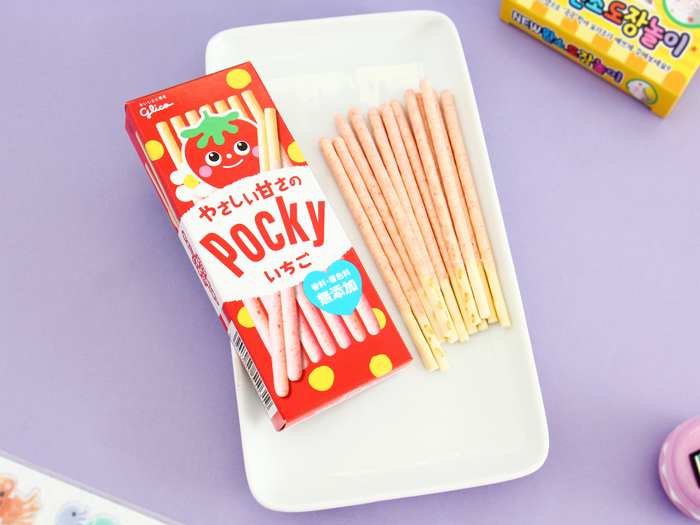 ▲ These Pocky Strawberry Ichigo Biscuit Sticks contain only natural colors so you can imagine eating fresh strawberries from the field while enjoying these biscuit sticks!
▲ This super cute Harajuku Macaron Keychain is so kawaii! Add some sweetness to your style and hang the pastel macaron keychain on your bag, keys or jacket!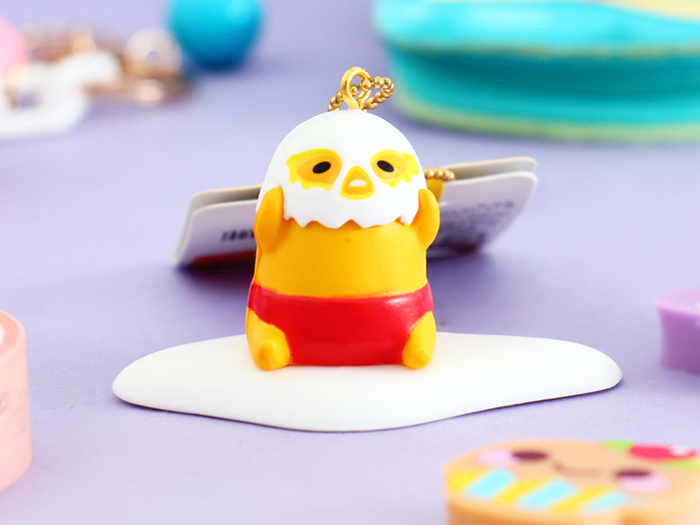 ▲ This lazy and relaxed Gudetama Ball Chain Charm will be a great addition to your charm collection! Attach Gudetama charm to your bag, keys or clothing using the golden ball chain.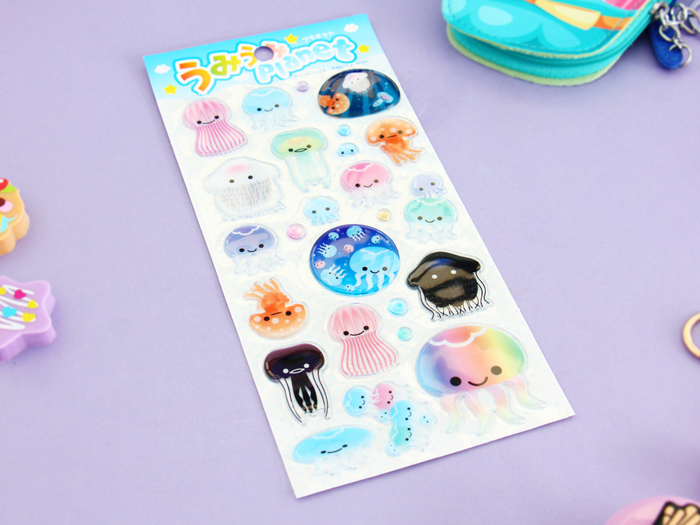 ▲ Dive deep into the magic of the sea with this Sea Creatures Sticker Set! The sticker sheet features cute underwater animals. Use them to make your cards, notebooks, and gifts even cuter.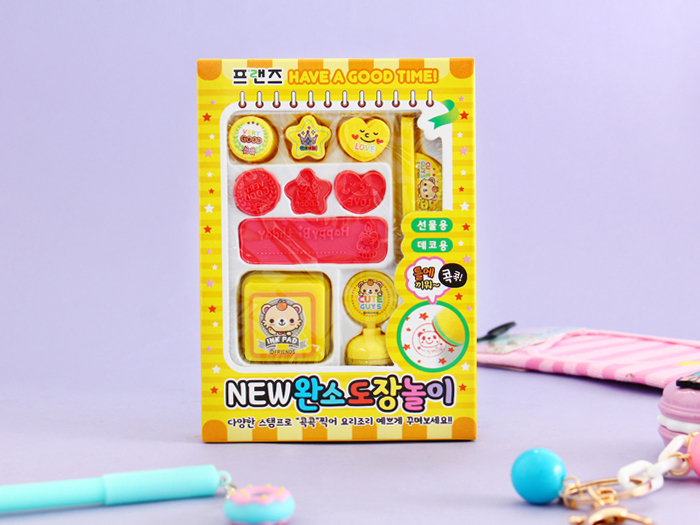 ▲ Kawaiify your journal, letters, calendars and anything you want with these Cute Guys Korean Stamp Kit! The set includes 3 small differently shaped stamps – round, star and heart shaped; one bigger stamp, as well as one stamp that you can make a continuous line!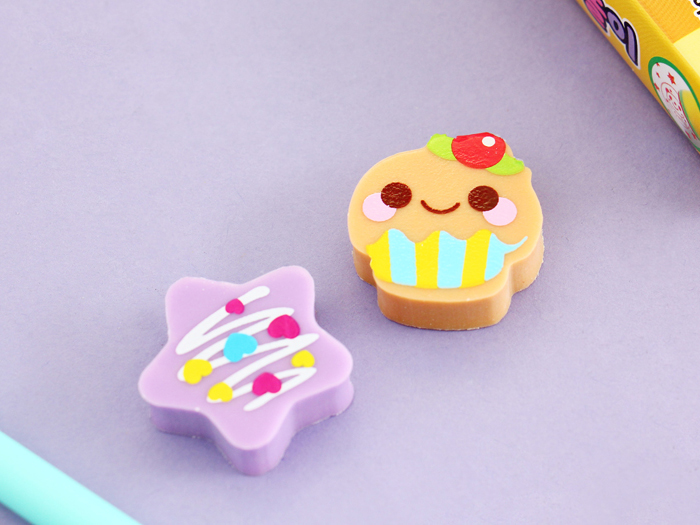 ▲ Correcting errors has never been cuter! These Dessert Erasers make sure your school or office days will be cute even when errors are made.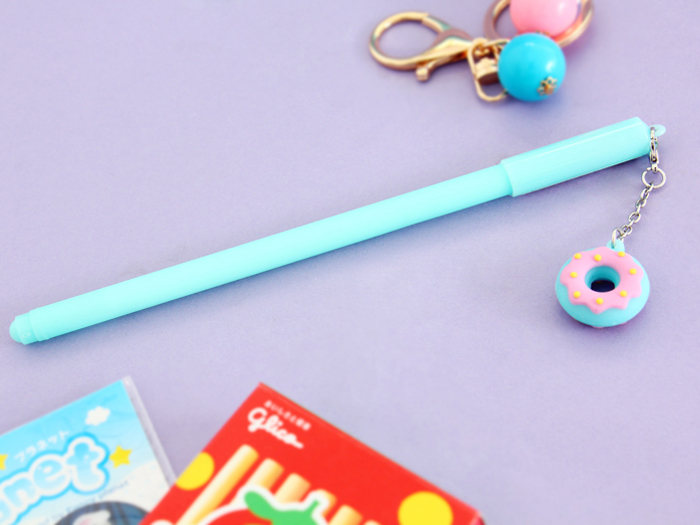 ▲ Sweeten up your stationery collection with this lovely Donut Decoration Ink Pen. The pen has black ink and a cute donut decoration attached to cap. The donut can be removed and attached to your keys, bag, phone or your clothing.
Which was your favorite item? Tell us by leaving a comment on Facebook or Instagram. We'd love to hear your feedback! ❤
Kawaii Box spreads happiness and love for kawaii culture directly from Japan to your door! Each monthly mystery box is filled with kawaii things ranging kawaii stationery, cute squishies, kawaii plushies & more! Kawaii-fy your life with a monthly kawaii care package!