CUSTOMER REVIEWS
These are honest testimonials from verified Kawaii Box subscribers. Find out what others say about our monthly kawaii surprise box!
4.82
/ 5 stars - 854 verified reviews
I have order many different subscription boxes for my daughter, but this by far is the best one ever. I will continue to order this box and look forward to seeing all the cuteness each month. 🎉🎀💕

I love all the items in my kawaii box!! I will order again, I made a
Video for my YouTube channel and all my social media ❤️❤️thank you kawaii box ❤️❤️

Fluffy Kawaii Jo
2 days ago
Everything was so cute and good quality. I am so happy!
Very quick shipping and loved the contents of the box a lot more stuff than I thought I would get :)
I got this as a surprise for my daughter… she loved it! Had a lot of items you can't find in the store. 100% worth the money
I bought this box for my niece who is super into Sanrio and she loved this box. It was a birthday gift and nice little surprise. She was definitely satisfied!
Rebecca Henderson
3 days ago
The items were cute ! I felt for $45 the items were a little cheap. I enjoy the variety. And I'm a big Cinnamoroll fan. Over all it was a cute surprise. Thank you!

Very cute box full of sanrio goodies! Perfect if you like small trinkets you can gift to friends
I was absolutely in love with everything that was in my kawaii box! I really do appreciate the leaflet and how it lets you know what to expect to be in the box as well. The surprise is in which certain characters or cute items you might get in the box which is super fun. Definitely planning on getting another box soon!
So Happy to unboxing my First kawaii box! Fast shipping ( Italy). Every detail Is so kawaii and perfect. Thank you
It was super cute! The items included were adorable.
everything in the box was so cute! And I loved that it had different types of items that I can use for different things and it feels like getting a gift every month

When I received my Kawaii Box I was so excited! I was really happy to see the minimal packaging/plastic! All the items were adorable! My box was Cinnamoroll themed and came with the cutest plushie! My box arrived right around Valentine's Day and it was the best present :) Can't wait for my next Kawaii Box!
I buy these for my girlfriend and last month we received the first box !! She was so excited to open it, all the items she adores and uses every day. Thank you !!
I really love this subscription box, it is my first time ordering something like this and I'm so glad I did. It really puts a smile on my face when I open the box and see all the cute things inside.
I was really happy to receive my box. I collect a lot of sanrio items. I have since the seventies. I have always thought that the characters are so cute. My favorite is my Melody. To meet new characters from other items sounds like so much fun. I am looking forward to my next box and the cuteness it will hold. Thank you very much.
I loved my Feb box I just started the subscription and Im looking forward to all the future months! For such a good price too!
I really liked the box and the super cute objects inside that are very high quality and also useful.
I purchased 3 months of boxes for my granddaughter's 10th Birthday. She LOVED it. She can't wait for the next 2 months.🤩🤩🤩
CHOOSE YOUR PLAN
Choose the plan you like the most, place your order, and your first kawaii subscription box will ship soon!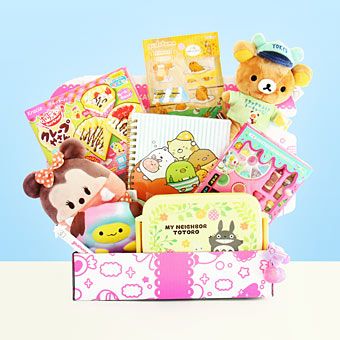 MONTHLY PLAN
US$ 29.90 /mo
6-8 special kawaii goods every month
FREE Shipping Worldwide
Recurring 1-month plan
Cancel anytime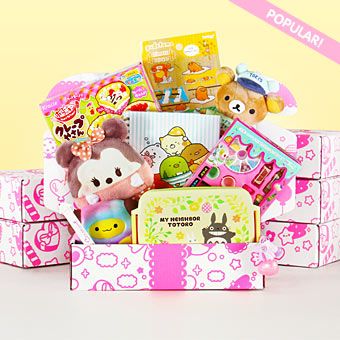 6 MONTH PLAN
US$ 27.90 /mo
6-8 special kawaii goods every month
FREE Shipping Worldwide
Ends after 6 months
You Save US$ 18!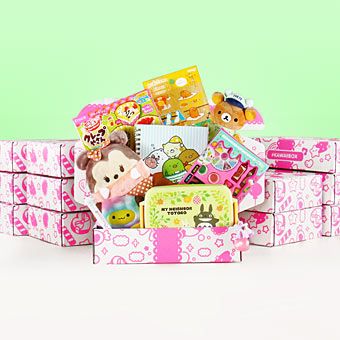 12 MONTH PLAN
US$ 24.90 /mo
6-8 special kawaii goods every month
FREE Shipping Worldwide
Ends after 12 months
You Save US$ 60!