CUSTOMER REVIEWS
These are honest testimonials from verified Kawaii Box subscribers. Find out what others say about our monthly kawaii surprise box!
4.8
/ 5 stars - 599 verified reviews
loved the box- cute inside and out! Made a great little pick-me-up gift.
I was hoping to get something hello kitty related
100% recommend! I got the April 2021 box and it was amazing! All the items were SUPER cute and very useful! Buy it!!
Isabella Ashford
1 month ago
The items in the box were cute. However after 2 boxes now I am not sure if I am going to continue with the subscription. The larger items such as the water bottle or the towel. But the box is filled with stickers instead of products I thought I would get food items, products etc….
I will get 1 more and see if there is more product less stickers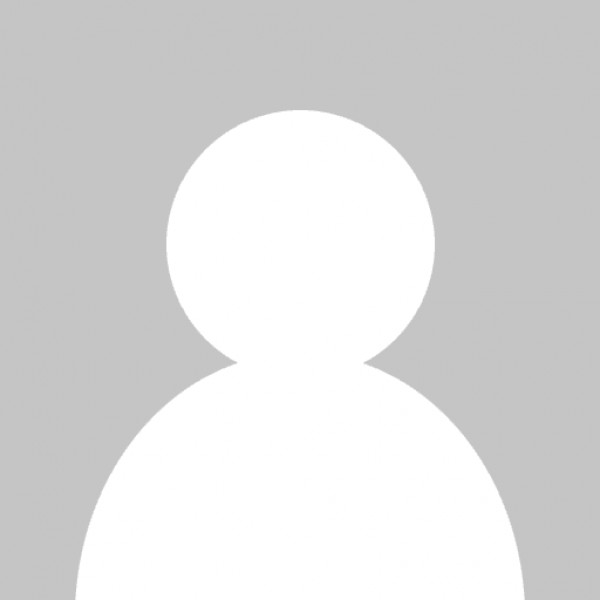 Elizabeth Craig
1 month ago
I received my Kawaii box for free as part of a promotion, I was not given this box in exchange for a rating.
I love all things cute, but I am not particularly a fan of any one specific modern manga or anime. This colors my review greatly, because if this box had contained items I was more a fan of, I probably would have rated this box much higher.
I really loved the Kawaii Fluffy! Super cute, and I like that the small size means I can display or carry it with me. The flyer mentioned cuddling it, but I would have to be pretty small for this to be a true cuddle toy!
Also adored the Pretty Cure Grape Gummies. Sometimes I'm reluctant to try candies from our local Asian markets, but this gave me confidence that I will probably enjoy Asian gummy candies =D
The pen is super useful, and I like the selection of colors. The only downside is it's difficult to get each color to stay down at first. A small price to pay for a cute pen !!
The leaflet was completely useful to me, as I had no idea what the different characters were and I found it fun to learn =D
I gave this only a 3 star because even though I received this for free and really did like everything in it – I always review with cost / benefit in mind. A future box that is for an intellectual property I adore? I probably would find it completely worth the subscription cost. If I didn't have Asian markets nearby that sometimes have cute things? Then I probably would have rated this specific box (March 2021 Magical Dream Land) higher.
I loved the outer box, the contents and I found the leafelet well written and quite helpful! I will definitely check out their future planned boxes!
If you are a fan of all things cute and have a lot of interest in general fandoms, I highly recommend this box! =D

i really loved everything! i love sakura so the April theme was perfect for me! My favorites include the bottle, washi tape, and sanrio pen! thank you kawaii box🌸🌸🌸
Rachel McCaslin
1 month ago
The water bottle and washi tape were my favorites. Everything was so cute.
Very cute items for children. Kids will love it! It had pencils, a tiny plush Shiba Inu doll, a Hello Kitty pen and a kiddie water bottle, many stickers & a small bag of candy. All very cute but more aimed for children than I expected based on other reviews and what's advertised on the site.

Morgan Thornbury
2 months ago
I loved my April Kawaii Box! It had so many cute things inside all Sakura themed. I was so happy with everything I received. Worth it in every way!!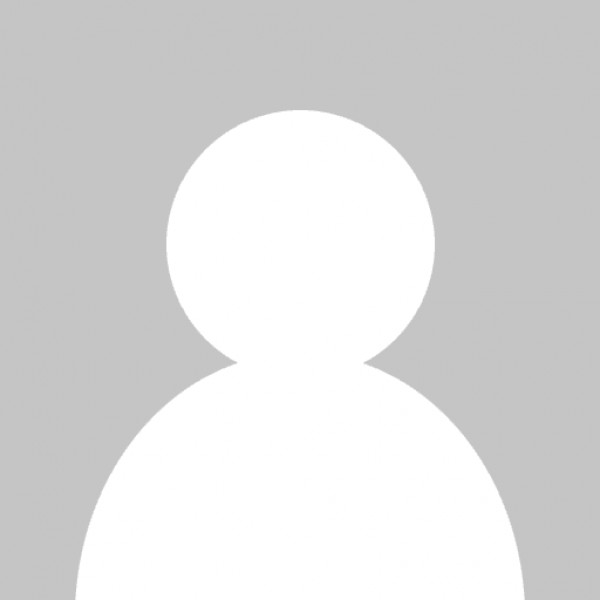 Absolutely fantastic box. The items were a perfect mix of cute AND useful! Every time I look at that little pink Shiba or my new water bottle, I smile. Totally worth it.
Chasity Jenkins
2 months ago
Everything I got was high quality :) and I loved everything! I got an adorable little dog plushie key chain, a water bottle, stickers, a Little Twin Stars pen, bing stickers (like for your phone or anything really) and some more stickers! I also got some candy (egg themed candy!)
I absolutely loved the April box! Everything was so cute, and I even got it earlier than I expected! Definitely worth what I paid for.

Brittany Charles
2 months ago
Super bonita , la calidad de los productos super buena!! La recomiendo
This is the first subscription box I've ever tried so I wasn't too sure what to expect, and I am unbelievably happy with it. I just received my first month and I'm already so excited for the next! Everything is so cute!

Araceli Salazar
2 months ago
Best gift for my daughter and for all ages that enjoy kawaii items. She was so happy and loved everything in the box, started using them right away. The water bottle was her favorite.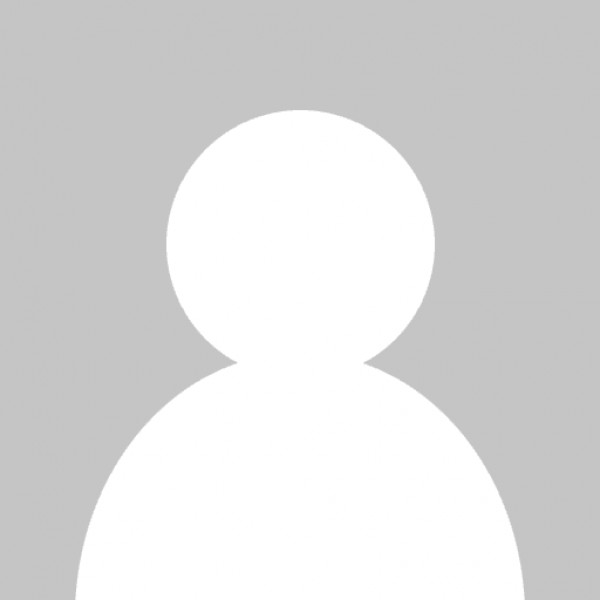 I got the April box! And it's so cute!!!!!!!! From the packaging to every single item, and the theme of this month, everything was perfect. I particularly love my water bottle and the washi tapes!
Super cute!! I ordered this as a birthday gift for my sister because she's obsessed with kawaii things, and it came just in time! (Probably about 3 weeks to the US). I love how pretty the packaging is, and the assortment of products guarantees that there will be at least one thing she likes :)
Virginia Plotkin
2 months ago
My girls really enjoyed the box we received they are waiting for the next one they are already asking when the next one comes 😍😁

I loved my box! all things are so beautiful! And the products are of excellent quality, it is definitely worth having a subscription, it is incredible to receive great gifts very kawaiis every month!
CHOOSE YOUR PLAN
Choose the plan you like the most, place your order, and your first kawaii subscription box will ship soon!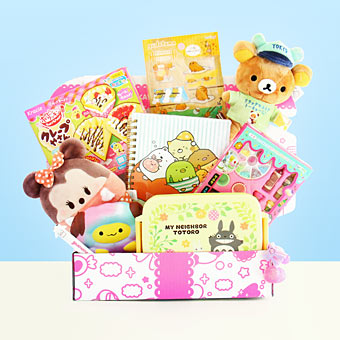 MONTHLY PLAN
US$ 32.90 /mo
8-10 special kawaii goods every month
FREE Shipping Worldwide
Recurring 1-month plan
Cancel anytime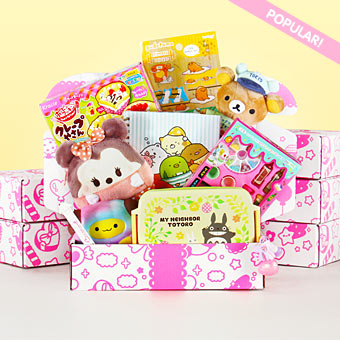 6 MONTH PLAN
US$ 29.90 /mo
8-10 special kawaii goods every month
FREE Shipping Worldwide
Ends after 6 months
You Save US$ 18!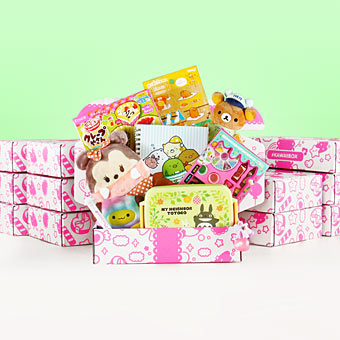 12 MONTH PLAN
US$ 24.90 /mo
8-10 special kawaii goods every month
FREE Shipping Worldwide
Ends after 12 months
You Save US$ 96!