CUSTOMER REVIEWS
These are honest testimonials from verified Kawaii Box subscribers. Find out what others say about our monthly kawaii surprise box!
4.83
/ 5 stars - 950 verified reviews
Sarah chouinard
4 years ago
Loved everything in the box can't wait for next delivery
I love the surprise, and adorableness of this box :)!
Very fun and exciting thing to receive in the mail! The only reason it gets 4 and not 5 stars, is because I was hoping for more of the name brand characters they show on the site. Other than that, it is very cute and fun!
Yesterday I received my Kawaii Box. Everything was fine and absolutely lovely :D
I also appreciated the little leaflet explaining each item, the box has definitely improved since my last purchase (although it was already nice the first time!)
The kawaii box is my absolute favourite thing ever!! Whilst you may not love the theme every month the variety of the goodies they place inside the box means there is always something you will love!

Jessica Guiden
4 years ago
Kawaii Box is the best part of every month for me and my child. When the box comes we can't wait to see what cuteness is inside. We have never been disappointed, always super cute and useful items. I am very satisfied with the value as well. I recommend them to everyone that loves kawaii.

Kawaii Box is one of the best ideas ever had, a wonderful monthly surprise fulfilling your house, your heart and your life with cute and amazing things. You can discover also interesting details of the Japanese kawaii culture and you receive useful and cute items directly at your door, packed with love and thought for you. Go on like this, you are really doing a great job!! Big hugs from Italy!!
This box is always has cute items! A little expensive for items I could go buy on Blippo. But I guess you get the price for curating this in one box.
I LOVED the October kawaii box . I like the moomin plushie. It was so soft. I also like the ghost pen and I loved the cookies.
Loved the most recent box. The little plush was soooo soft and cute. Everything was awesome like always. Never had a bad box yet!!!
CHOOSE YOUR PLAN
Choose the plan you like the most, place your order, and your first kawaii subscription box will ship soon!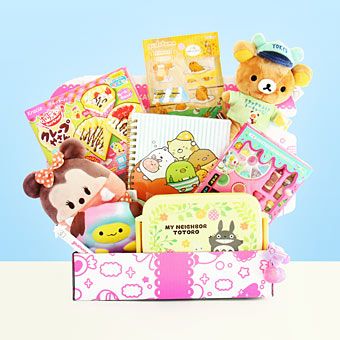 MONTHLY PLAN
US$ 34.90 /mo
6-8 special kawaii goods every month
FREE Shipping Worldwide
Recurring 1-month plan
Cancel anytime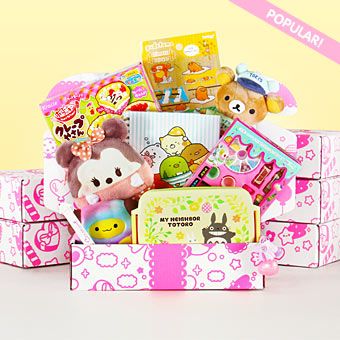 6 MONTH PLAN
US$ 32.90 /mo
6-8 special kawaii goods every month
FREE Shipping Worldwide
Ends after 6 months
You Save US$ 12!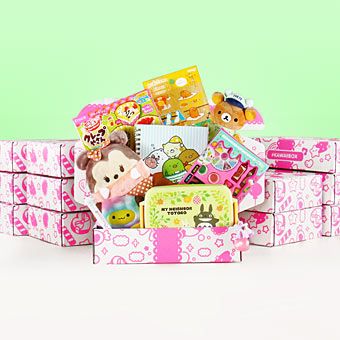 12 MONTH PLAN
US$ 29.90 /mo
6-8 special kawaii goods every month
FREE Shipping Worldwide
Ends after 12 months
You Save US$ 60!