CUSTOMER REVIEWS
These are honest testimonials from verified Kawaii Box subscribers. Find out what others say about our monthly kawaii surprise box!
4.8
/ 5 stars - 320 verified reviews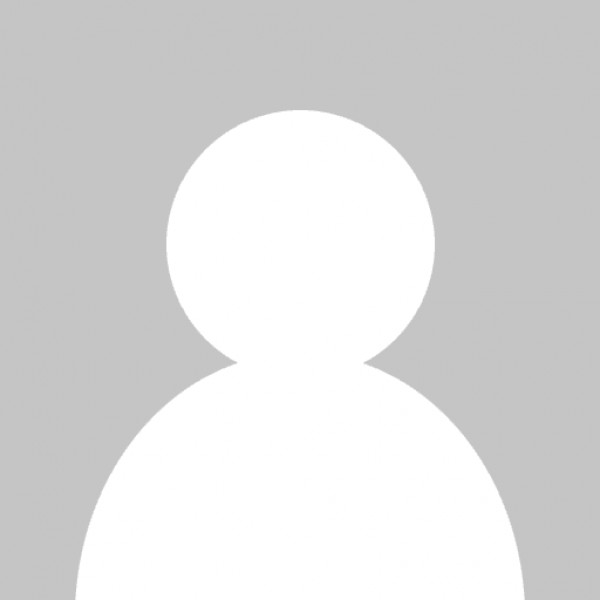 I really liked the stuff that came in the box, I've completely decorated my table with it :) its super cute!
My daughter loves being surprised every month with her Kawaii subscription .
I decided to gift my daughter with a "box" each month as a thank you for all her hard work. I actually tried 2 other services and never received anything. I was disappointed and upset. I saw KAWAIIBOX and saw the reviews so I decided to try this one last time. And the 3rd time was a charm. I honestly couldn't be happier about this company. The items shipped are incredible. My daughter and myself squeal with excitement every time she opens her adorable little pink box. The items are highly quality and very cute. These are items I would have loved as a child. I highly recommend this service. I am extremely pleased and you will be too!!!
I love everything about the boxes. I love that they usually have a plush and the characters are super kawaii. It lives up to its expectations!

Absolutely worth it, I received the cutest little hello kitty coin purse in the world!! The Kawaii Box is worth every penny and the contents inside are always worth the excitement! I will defiantly purchase again soon!!! 😻😻😻
Rachelle Evans
1 month ago
Lovely items each month without fail ☺️
Loved my 1st box, I can't wait to get more!!
hello
I ve already received the first and the second box
I liked them very much , some good surprises.
I love all the box but I prefer Sumikko gurashi bag and Cinnamoroll papers.
I love Pusheen too.
I m very happy to receive it, and I m still waiting for it.
sorry for my bad english, I hope you u nderstand.
love from France 🇨🇵
Valérie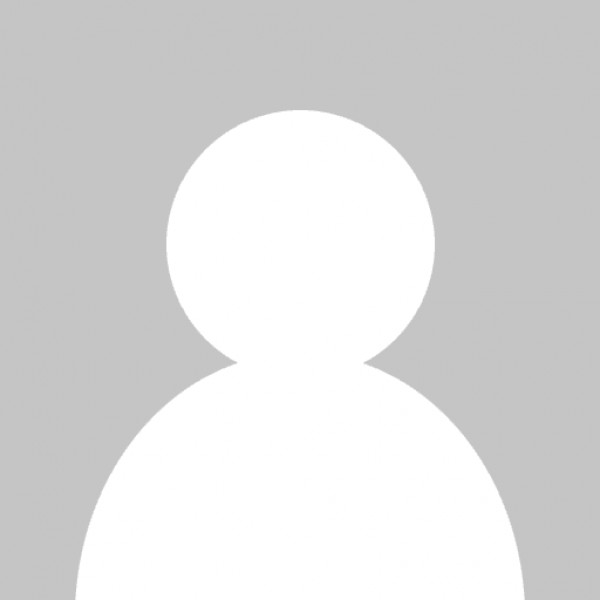 A lovely monthly surprise full of kawaii goodies, brightens up our day when we receive this! Enjoying the variety of products and everything received has been loved!
The best boxes ever! Love every detail of the items. I can't wait for my next box!!! 🧡💙💜🌈
This box is adorable and brilliant. Month after month it's a pleasant surprise. The leaflet is handy to know what everything is and I love getting stationery to use. Keep it up, it's a great service.
I received the June box as my first box and I love it! Shipping to Australia takes a little while but I've received two boxes so far and can't wait for more! The plushies and stationary are too cute and the snacks were very yummy! I had a small delivery issue (I put the wrong address in) and the staff were super nice and quick to respond. Definitely considering continuing my subscription 💕

I love receiving kawaii box. It's been three months since I joined the subscription and I look forward to kawaii box every month. You never know what you're going to get in the box so it's like opening a present full of cute surprises. Honestly it puts a smile on my face. The there's a variety in the box from stationery to plushes to sweets etc. I love kawaii box.
I love! Getting my Kawaii box every month. Its filled with such cute items that i really enjoy! I originally wanted to only order one box to see if I liked it and now I've subscribed! Can't wait to get my next one 🥰
I absolutely loved my kawaii box!! I was pleasantly surprised with all of the cute kawaii items I received ! Can't wait for my next box to arrive!
I have been subscribed to kawaii box for almost 6 months now, I have not had any issues with receiving the boxes or with any of the content inside. Even throughout the ongoing coronavirus pandemic we have received a box every month on time.
My 6 year old daughter is a huge fan of anime and all things cute and unique so this is the absolute ideal gift for her. When the postman comes she is so excited and is building quite collection now.
I would recommend a kawaii box subscription as it is very good value for money and contains lots of fabulous goodies!
I love Kawaii box there is just so much stuff that you can't find anywhere else! It is such a true Kawaii experience when you open your Kawaii box straight from the mail! definitely recommend for anyone that loves Kawaii and adorable stuff🌸🎀💖

June box ))
This box got sent as a replacement for another box I ordered back in April. My advice if your ordering- first time is to ask the very kind service workers to send your package through the faster route. The product itself has so many cute items that fill you with joy. Great for kids presents (or other just in my opinion) Customer service was AMAZING!! They kept in contact with you and replied within (max) 2 days of your emails. DEFINITELY recommend!!!! ✨💕🍬🍭💜😉🤓
Arika Vodenik
5 months ago
My daughter absolutely loved her box!!! She was hoping for a bento box, but hopefully, that'll come later. Everything was absolutely adorable!!! 💕❤️💗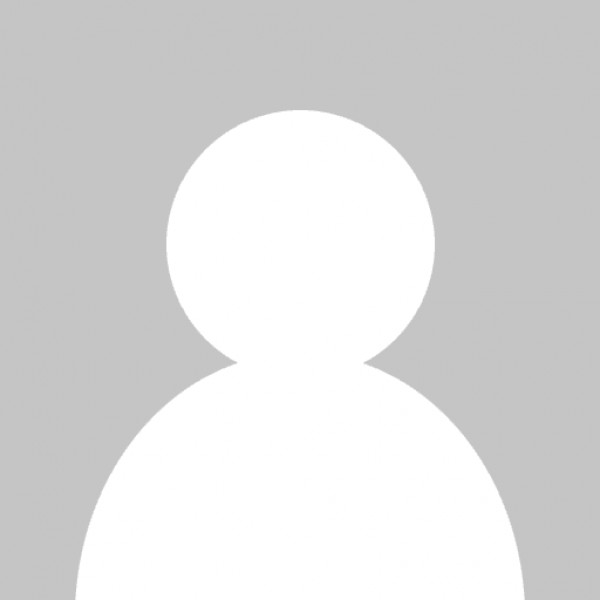 I received the March box as my first box. I loved the cat notebook and stickers, and my children liked the octopus plushie best. Really cute items!
CHOOSE YOUR PLAN
Choose the plan you like the most, place your order, and your first kawaii subscription box will ship soon!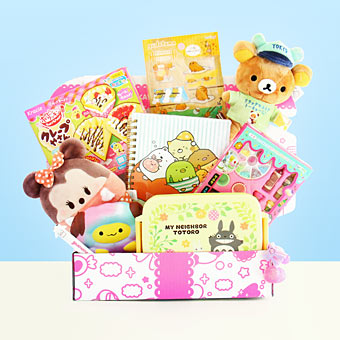 MONTHLY PLAN
US$ 29.90 /mo
8-10 special kawaii goods every month
FREE Shipping Worldwide
Recurring 1-month plan
Cancel anytime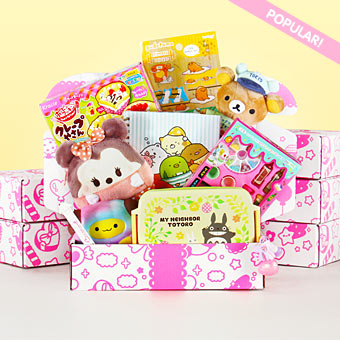 6 MONTH PLAN
US$ 24.90 /mo
8-10 special kawaii goods every month
FREE Shipping Worldwide
Ends after 6 months
You Save US$ 30!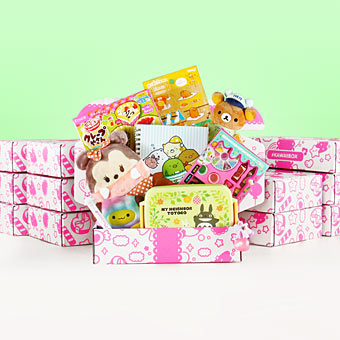 12 MONTH PLAN
US$ 21.90 /mo
8-10 special kawaii goods every month
FREE Shipping Worldwide
Ends after 12 months
You Save US$ 96!