This DIY Fruity Doodle Pen & Flower Candy kit from Yaokin was included in the May 2019 Kawaii Box. Follow this tutorial and get creative with your own edible doodle designs on top of soft and fruity flower shaped gummies!
The kit includes one Fruity Doodle pen loaded with delicious strawberry gel and a bag of sweet flower-shaped gummies for you to draw on and decorate! The gummies come in three flavors: strawberry, mango, and blueberry.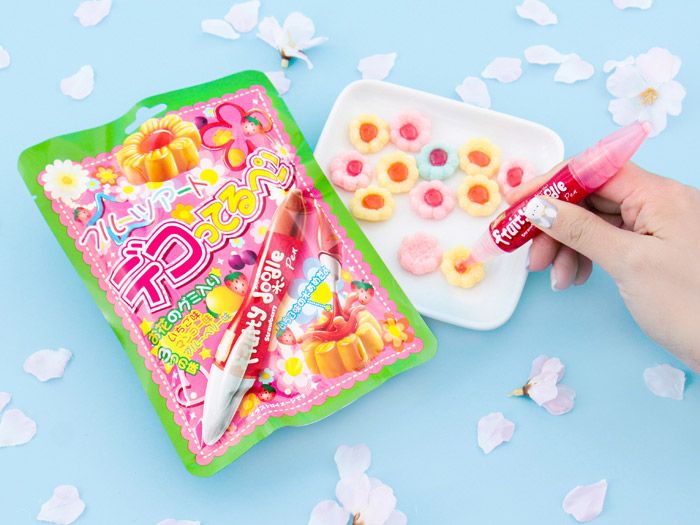 ▲ Open the bag of flower gummies and set them on a plate or clean, hard surface. Remove the cap from the Fruity Doodle Pen and squeeze gently over the gummy you want to decorate.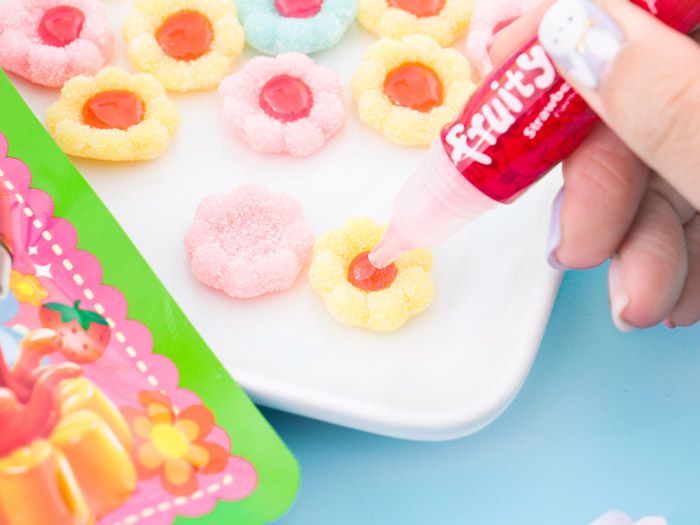 ▲ The more you squeeze the more quickly the sweet strawberry gel will come out! Add centers to the flowers, draw stars on them, or doodle anything you can dream of!
Share your edible doodle creations using  #kawaiibox!
Kawaii Box spreads happiness and love for kawaii culture directly from Japan to your door! Each monthly mystery box is filled with kawaii things ranging kawaii stationery, cute squishies, kawaii plushies & more! Kawaii-fy your life with a monthly kawaii care package!