CUSTOMER REVIEWS
These are honest testimonials from verified Kawaii Box subscribers. Find out what others say about our monthly kawaii surprise box!
4.83
/ 5 stars - 950 verified reviews

everything was so cute 😭😭 especially the christmas themed cinnamoroll. i LOVED the snacks as well!
I'm very surprised (in a good way) cause the package arrived very fast!
Very happy with every ítem no the box
Great box, great price, great experience. Shipping took a while thats it though.
Kristin Friedrich
4 weeks ago
Very cute box. I really enjoyed it. I want the next box now 🤣
The name says it all! Everything is so cute. It's well curated with the theme and there was enough variety within the items. You can tell there is a lot of thought put into selecting the items and the presentation overall is so adorable. This is perfect for people who don't have much access to kawaii merch and want to have an easy, fun way to acquire them.
Really good box, very much enjoyed by my daughter. Happened to coincide with Kirby month which was a boon as my daughter loves Kirby


The October 2023 Kawaii Box had a lot of cute Halloween-inspired items! Every product was high quality and I am a fan of Kuromi from Sanrio so that was definitely an added bonus! The staff behind Kawaii Box was very pleasant to speak with before and after receiving the box. I am very glad to have received the Kawaii Box for October 2023! I would be more than happy to recommend Kawaii Box to any one of my friends and family! (づ๑•ᴗ•๑)づ♡
The kuromi themed box was adorable and lovely. Some items could be seen as lacking depending on the person such the Halloween stickers as many people likely won't use them. Overall, I personally loved everything in the box and would love to get another in the future should the time come. The shipping was very fast too.

Joyce Kerches
2 months ago
I really loved everything, everything is so well packaged with so much care, I only have praise and no criticism, thank you for sending my perfect Box! makes me want more and more boxes 💗😍💗
– Joy Kerches
from brazil.
Cute package with cute items:)
Bellissima box un piacere aprirla
My daughter was very excited and happy to received her 1st Kawaii box! It was a great experience, we are now awaiting our 2nd box!
so cute! had the variety of practical items as well as them being adorable. love the addition of sweets, especially the make your own jelly kit. the perfect halloween box!!
Loved everything that was included in the box!
Awesome! Good quality and very cute products. My daughter loves it. Great customer service.

Totally love this box!!! Super fun and amazing

@sumdaedreams
3 months ago
i love how everything was so cute and practical! the colors fit my style so much! definitely would recommend to a friend!
The box it's self and everything inside it was adorable and useful. It was just a little expensive for what you got. I got a candy, pencil case, two erasers, a pack of stickers and two pencils and i paid 35 bucks
This is the cutest kawaii themed subscription box I've ever had! I love it so much and everything they sent is such good quality !
CHOOSE YOUR PLAN
Choose the plan you like the most, place your order, and your first kawaii subscription box will ship soon!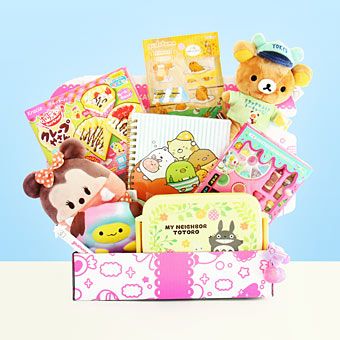 MONTHLY PLAN
US$ 34.90 /mo
6-8 special kawaii goods every month
FREE Shipping Worldwide
Recurring 1-month plan
Cancel anytime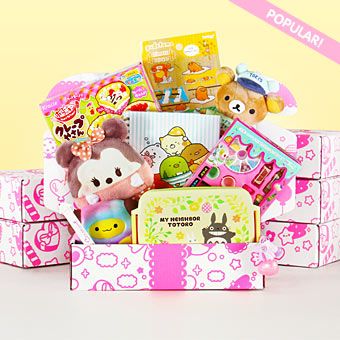 6 MONTH PLAN
US$ 32.90 /mo
6-8 special kawaii goods every month
FREE Shipping Worldwide
Ends after 6 months
You Save US$ 12!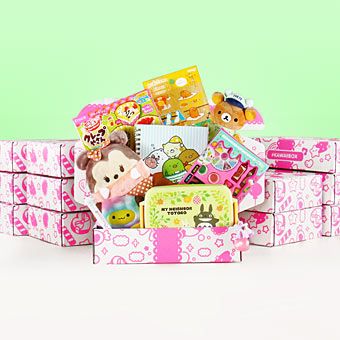 12 MONTH PLAN
US$ 29.90 /mo
6-8 special kawaii goods every month
FREE Shipping Worldwide
Ends after 12 months
You Save US$ 60!