Hello sweeties! These Kabaya Shaka Shaka Gummy Candies were included in the April 2017 Kawaii Box. This tutorial will show you how to turn the gummies into delicious hard candy gemstones!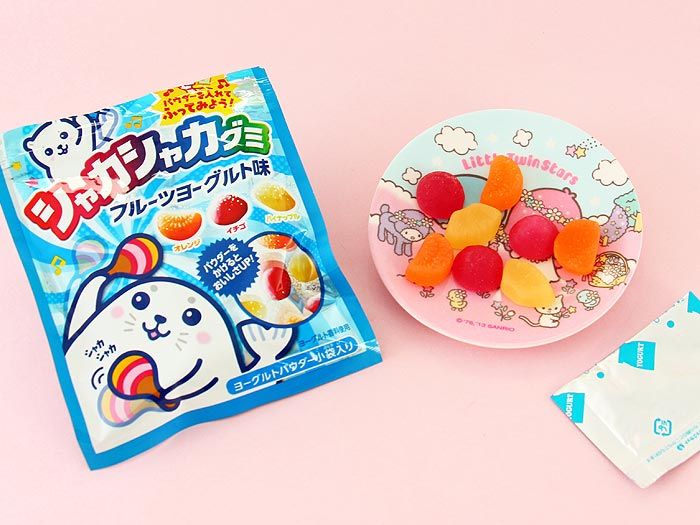 ▲ The Shaka Shaka Gummy Candy Kit includes fruity candies in three different flavors -strawberry, pineapple, and orange. From the pack, you will also find a bag of fruit yogurt flavored hardening powder! Turn the soft gummy candies into delicious hard gemstones with the help of these instructions.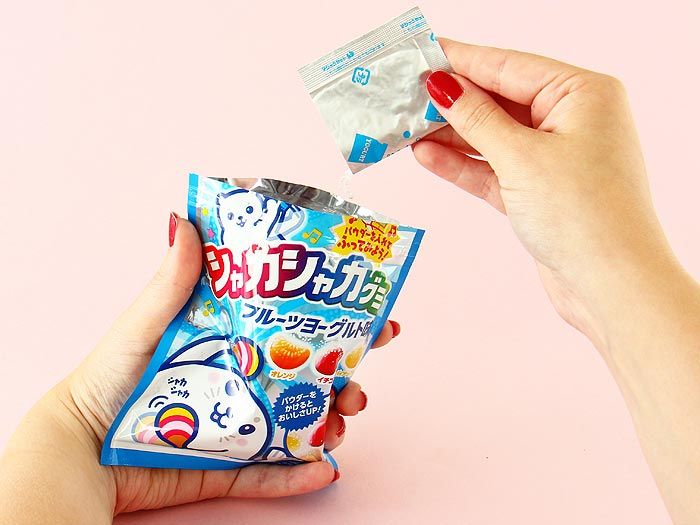 ▲ First, pour the contents of the powder bag into the candy bag. Close the bag carefully.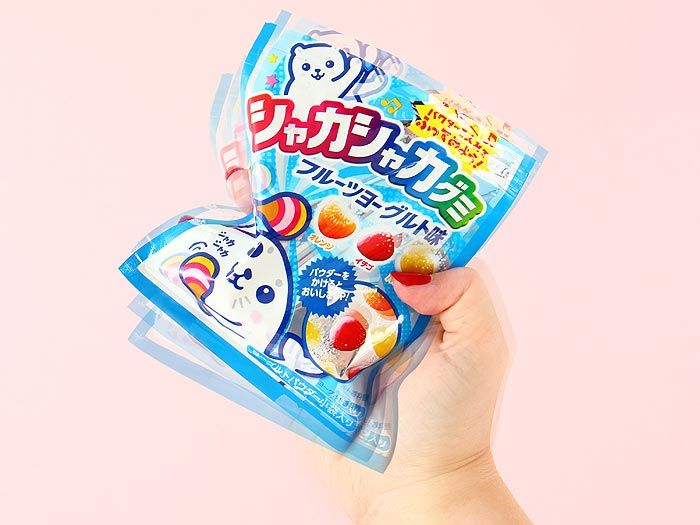 ▲ Now let it Shaka Shaka! Shake the bag carefully for around 20 seconds to transform the candies into yummy gemstones.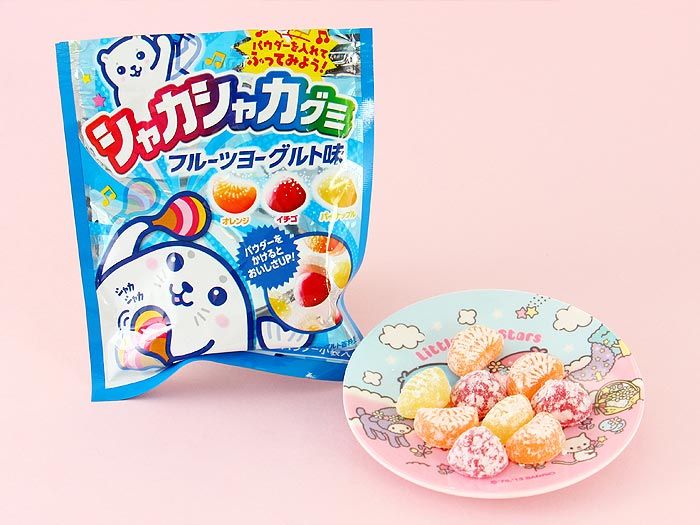 ▲ Now just enjoy your powder coated gummies! Magical isn't it!
Kawaii Box spreads happiness and love for kawaii culture directly from Japan to your door! Each monthly mystery box is filled with kawaii things ranging kawaii stationery, cute squishies, kawaii plushies & more! Kawaii-fy your life with a monthly kawaii care package!