CUSTOMER REVIEWS
These are honest testimonials from verified Kawaii Box subscribers. Find out what others say about our monthly kawaii surprise box!
4.8
/ 5 stars - 534 verified reviews

I really liked my first ever kawaii box, however, it did not have as many Japanese branded items as I thought it would! Only a hand full of items were actually San rio or San-x but the rest were just Blippo products that are manufactured in China. There is no problem with this but when your expecting a "Kawaii" box I would want most of the items to be from Japan.
Response from Kawaii Box
Hi Molly! Thank you for your feedback. Unfortunately, not all items included are always branded character items. We try our best to keep the selection interesting and changing every month. :) And also as kawaii as possible! :D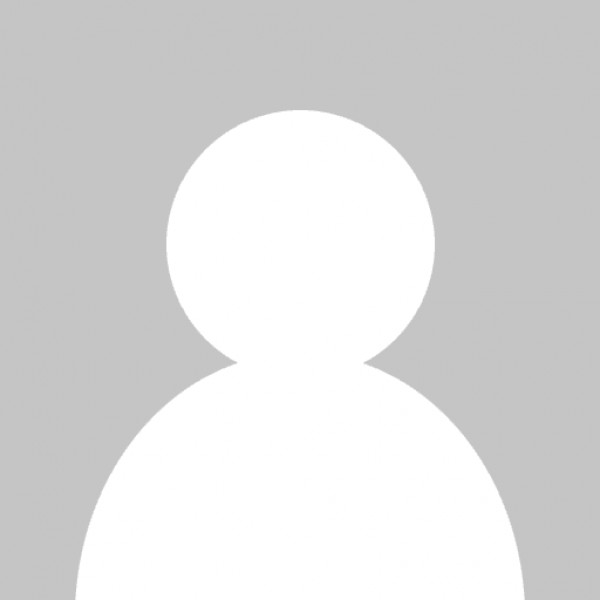 Loads of fun! It's a treat to receive a package with surprises inside.
A very cute box that made me really happy!
Fab box of treats, had so much more than expected in it, excited for the next one
OMG! Each month got better an better. Even with this covid situation is a good surprise to wait for. TY
I ordered a Kawaii box subscription for my 12 year old daughter for her birthday. Unfortunately the first few boxes did not arrive when expected but we knew that, due to COVID, shipments were delayed. My daughter patiently waited almost 4 months and received 3 boxes all at once! She was over the moon when she opened them and enjoyed every item in each box! There is a perfect variety of items in each box (I.e. Stationary, treats, practical items, etc). My daughter can't wait for the next box to arrive!

Roxana Gutierrez
7 months ago
My daughter loved her Kawai boxes!!!! So cute, lovely and pretty little things that she use at home, or the school!! Her friends always ask where did she buy these cutie little things. 100% recommended!!!!!!!!! 💕

Loved all the kawaii goodies in this box! My favorite was the plush keychain, the donut hair ties & the mini notebook! Can't wait for the next one.
I'm so happy my box finally came had to wait extremely long was losing hope but I received it yesterday and I love all the products and brands inside hope u improve your shipping methods I ordered in June and only now received my box
Took awhile to get here but companies communication was good . Very cute items think my nieces will love them
I loved everything in the box! It was so, so cute. I'm very excited to write letters using the letter kit, and the sticky notes will come in handy for school. I love Sanrio, so it was a nice surprise to see the box was Sanrio themed! I'm planning on getting another soon. Thank you Kawaii Box!!

I bought Kawaii Box on a whim and I was pleasantly surprised! Exactly as advertised and way better than expected! All the items are high quality, cute and useful, they definitely found a place in my daily life!
My first box was August, it came in a cute box with an information card, a free gift with purchase from store code, and all wrapped in a nice pink thin paper sheet! I received:
a lovely small pouch with drawstring made by lovely soft fabric,
a cute lucky cat plushie with keychain,
a collection of cute scrapbooking stickers,
an adorable tiny keychain notebook with blank pages,
a light blue colored pen with fine tip blank ink and a lovely glitter star charm on the cap (which can be detached when the pen finishes, really impressed by that!),
a cute eraser,
two fantastic hair ties with donuts and soft ribbed elastic closed tied in a bow, absolutely beautiful!
and a tasty snack of macha waffle and strawberry filling shaped as a fish, the ingredients of which were surprisingly good not too much sugar or fillers!
Apart from the box itself, another thing that also made my experience fantastic was when I made my subscription there was a free gift that I hadn't see until it popped up on my Facebook. I contacted customer service and they added it to my account ASAP. I expected to find it in my box, but they sent it separately! It also arrived before my box and definitely made my day!
It's the bunny hat I'm wearing on my photo, it's fluffy and warm, and also has two small pumps you can press to raise the ears up and down! How cool is that?!
Shipping was on par with overseas delivery, and the customer support was so helpful and nice anytime I had a question.
The box was marked as gift and valued at $10 so I also didn't have any issues with my country's Customs Office.
Thank you Kawaii Box for the fantastic box and service! Definitely looking forward to the next boxes!

Felicity Lenora Stead
7 months ago
My first box was the absolute cutest!! Definitely looking foreword to my next one 😋
I've had a few bad experiences with these boxes through different companies so I was a bit reluctant to try again. However I am so happy I did. I got this subscription for my teenage daughter who is thrilled to get them. The box contains several items, all adorable. I personally love the plushies and she loves the pens and paper. All high quality items. If you're going to get a subscription to a box I HIGHLY recommend this company!! My daughter is very pleased, as am I. Thank you for being an upstanding company!!
Sabrina Sanchez
7 months ago
For my first time buying it, there was a couple of cute things but in general, most of the items weren't really worth 20 bucks……I loved the plushie and the keychain but really i expected more. Maybe more sanrio characters would be amazing. This box would be great if its your first time with subscription boxes
I love everything I received in my first box! Everything is so cute and well curated. Just the right pick-me-up for being stuck at home during quarantine. Looking forward to future boxes. Thank you!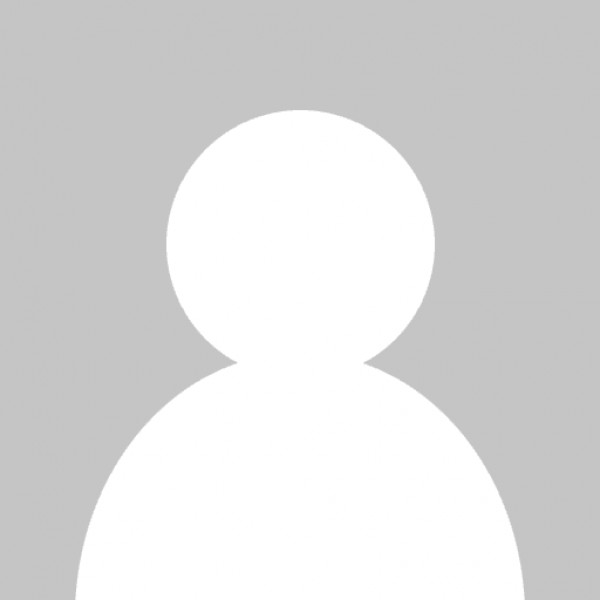 I think the boxes are great and super cute! The pens and practical items are my favorites. The sweets and stuffed animals are my daughter favorites. The stationary items are really useful for the school year.
***
tally Brostowsky
7 months ago
We loved it! (6, 8 & 40 year old girls)
I actually Thought it was not going to arrive as my country was listed as suspended, so that made the surprise even better when it actually arrived home one day.
We are not a candy eating family, but the watermelon fish was an interesting challenge. Dad ended up eating most of it.
My husband got me a couple kawaii boxes as well as other boxes, as a surprise, to see what subscriptions I liked. I really enjoyed my kawaii boxes and love sharing them with my 1 year old daughter. I didn't take any pictures but the writing pens and small plushies were her favorite.
I got my second Kawaii box not to long ago, it was the Japanese Summer Festival box. I really enjoy these boxes and most of the time so far, I have loved all of the items I've gotten. In this one, one of my items unfortunately came damaged, but I loved everything else. This item also wasn't really an item I would find myself using on top of that. But either way though, I just hope that it doesn't happen in other boxes so that I can enjoy all of the contents of them in the future!
Response from Kawaii Box
Hi Imani! Thank you for the review. You wrote that one of the items arrived damaged. I have emailed you to ask which one it was so we can send you a replacement. Thanks!
CHOOSE YOUR PLAN
Choose the plan you like the most, place your order, and your first kawaii subscription box will ship soon!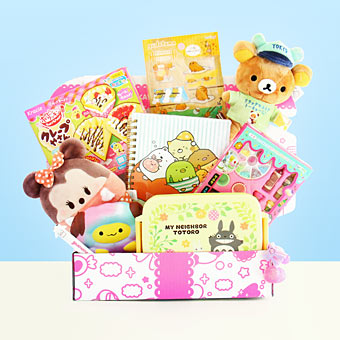 MONTHLY PLAN
US$ 32.90 /mo
8-10 special kawaii goods every month
FREE Shipping Worldwide
Recurring 1-month plan
Cancel anytime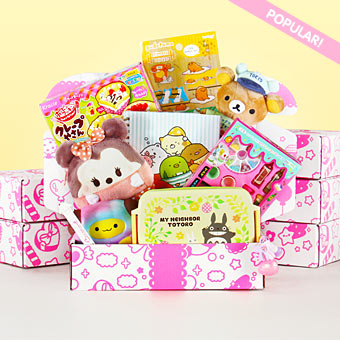 6 MONTH PLAN
US$ 29.90 /mo
8-10 special kawaii goods every month
FREE Shipping Worldwide
Ends after 6 months
You Save US$ 18!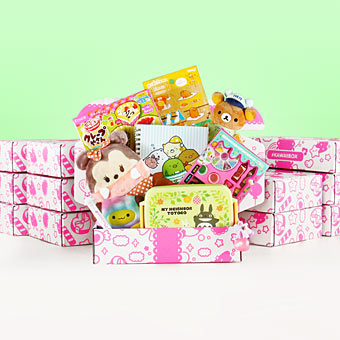 12 MONTH PLAN
US$ 24.90 /mo
8-10 special kawaii goods every month
FREE Shipping Worldwide
Ends after 12 months
You Save US$ 96!